As we move towards being a cashless society, even the most traditional businesses are accepting online payments. Unfortunately, being online also means being susceptible to cyber crime.
All businesses should understand fraud basics and how they can be affected. Fraud can rapidly impact your revenue and cost levels plus damage your relationships – both customer and business reputation.
How big is the problem?
In Australia alone, fraudulent card transactions reached $538 million dollars during tax year 2016 -17, to the tune of almost 1.4 million illegitimate transactions.
Across all industries, fraud attempts have increased. Robots aka 'bots' are now doing the work. eCommerce sites are their favourite target.
‍

‍
How costly can fraud be?
The latest cyber crime statistics show fraudulent activities have increased in average ticket value – which means each successful attack costs the targeted merchant more.
This has proven to be a specially hard burden for airlines and the automotive industry, as seen below.
‍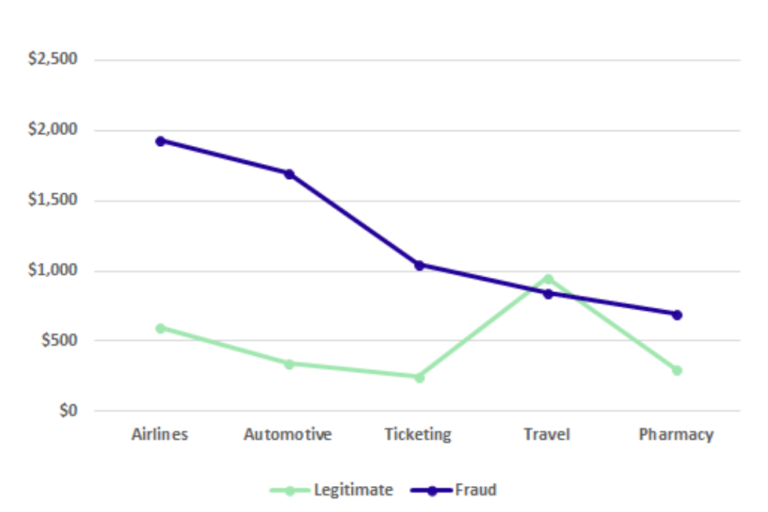 ‍
Overall, merchants usually have to deal with fraud issues that will cost between 0.3% and 3% of their revenue. This varies based on the industry and location of the company.
Many businesses don't budget for the real total cost of fraud which is significantly higher once we add:
Shipping and insurance costs
Costs of implementing and running a fraud detection and prevention system
Chargeback amounts and fees
Staff time and cost to manage the chargebacks and conduct manual reviews of suspicious transactions
Loss of inventory
After these elements are included, the true cost of fraud to the merchant is of $223 USD for every $100 USD of goods lost.
What can you do to protect yourself?
Fraudsters are constantly looking for weaknesses and loopholes which is why it's important to have strong fraud protection.
All customers of Zai are provided with a basic level of protection as provided by our fierce fraud protection team.
Our team is constantly reviewing extensive amounts of data and identifying new trends in fraudulent activities which allows us to offer fraud prevention solutions that are real game changers.
Zai's Defend Premium reduces your chargeback liability exposure to zero. Yes, that means that no matter the size of the chargeback amount, you will never have to pay a cent. That's how confident we are in the solutions we offer.
Zai is also is the only provider of merchant services that offers a solution for its customers that completely protects your business from both fraud and chargebacks. Contact us today to find out more.
Want to know more about fraud?
Stay tuned for more articles in this series including insights on the unknown benefits of fraud prevention and how to tackle the most common fraud related problems. Read our past articles.
Digital crime continues to rise and changes at a rapid rate. Without the appropriate security measures, the same technology that allows us to lead a more comfortable and convenient life can also make it easier for scammers and fraudsters to do their work.
Does your business have all bases covered when it comes to fraud prevention?
‍